Regional Directors for the SCL Trainer program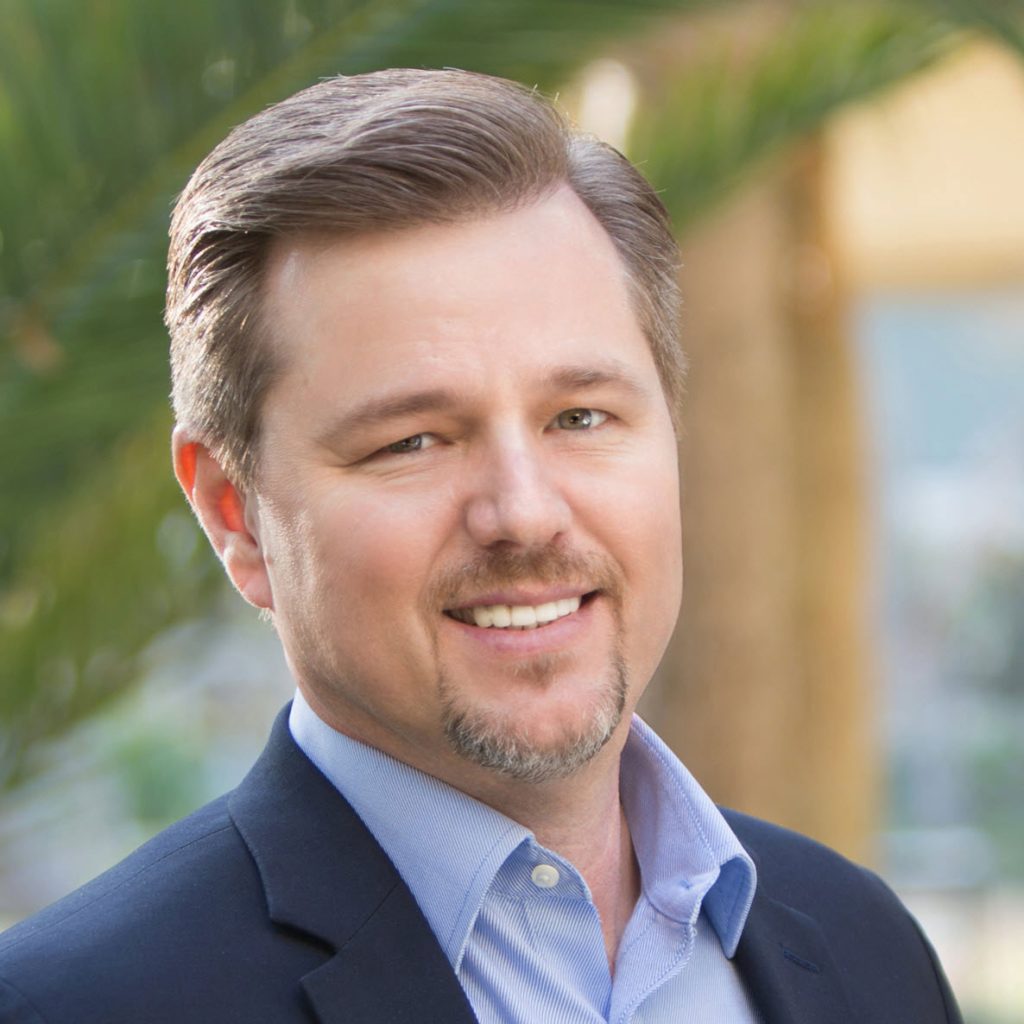 Bryan Howard
Regional Director for United States
Bryan Howard is the CEO of Mercury Performance Group, a company that helps businesses transform their people and their business through customized learning programs, performance consulting, leadership development, workshop and keynote delivery, and executive coaching. He has over 20 years of experience helping companies reach their full potential, more than 15 years of experience leading business operations in retail and staffing, and he is a Certified Marshall Goldsmith Stakeholder Centered Executive Coach.
Bryan is a graduate of the University of Florida's Warrington College of Business and Florida State University's College of Education. Married to the wonderful Erica Howard, they love to travel and experience new cultures, foods, and wines together. And he lives his life by his favorite Winston Churchill quote, "We make a living by what we get, but we make a life by what we give."
Now, Bryan is honored to bring Marshall Goldsmith's Trainer and Speaker Certification Program "Stakeholder Centered Leadership Trainer" to the United States.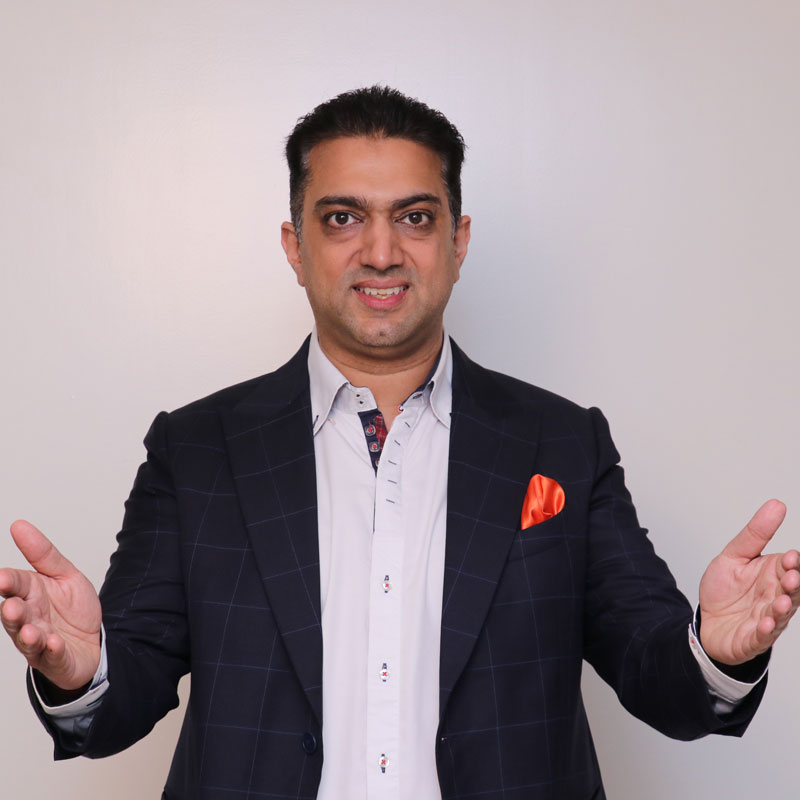 Gautam Ram Ganglani
Regional Director for India & Gulf Region
Gautam was born in London & completed his education in the United Kingdom. He now has over 25 years of experience in three continents (Europe, Gulf and Asia), as a business entrepreneur as part of a father & son team, representing & working very closely with world renowned authors & global thought leaders like Marshall Goldsmith, Stephen M.R. Covey, Ron Kaufman & Brian Tracy.
He will share insights into the power of building high quality relationships from his rich experience and learnings from these authors that will help you transform your happiness, fulfillment and results you achieve in your personal & professional career.
He is the author of Breaking Bread – building meaningful relationships.
A must read for entrepreneurs and business leaders to help build exclusive partnerships with the right people to get ahead.
Are you ready to listen, learn & take action?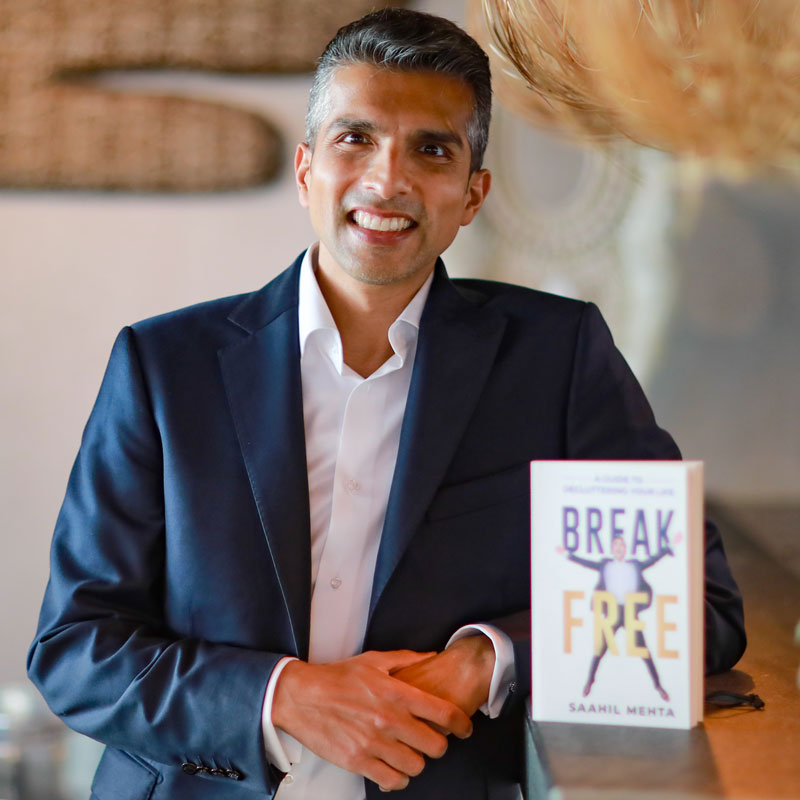 Saahil Mehta
Regional Director for India & Gulf Region
Saahil is an Entrepreneur, author and a Passionate Mountaineer.
Since 2010, Saahil has scaled 4 of the tallest mountains in the world- a dream that he harboured since childhood. As a Global Citizen Saahil has built successful businesses across 3 continents; but even thereafter he struggled to experience peace, happiness & abundance. And only once he conquered his self-limiting mental, emotional and physical clutter he was able to re-invent 4 key dimensions of his life. With his debut book BREAK-FREE he shares his personal journey of how he transcended all odds to scale the summits of his dreams, and how you too, can dream up new personal summits every day, once you have mastered the art of decluttering life by adopting his fool-proof process of breaking-free.
After helping leaders break free from these dimensions of personal clutter, Saahil realized that while this helps build a powerful launchpad, it may not be enough for an ambitious leader to grow as a global leader. To empower leaders to master the cutting edge tools and mindsets of leadership and excellence, Saahil has partnered with the legendary Marshall Goldsmith to help ambitious leaders learn the Art of Stakeholder Centered Leadership which he believes is non-negotiable for any leader or entrepreneur focused on building a legacy. As the Regional Director for the Stakeholder Centered Leadership Trainer program for India and Middle East, Saahil is working towards redefining the Art of Personal and Corporate Leadership to help people scale their summits of success faster.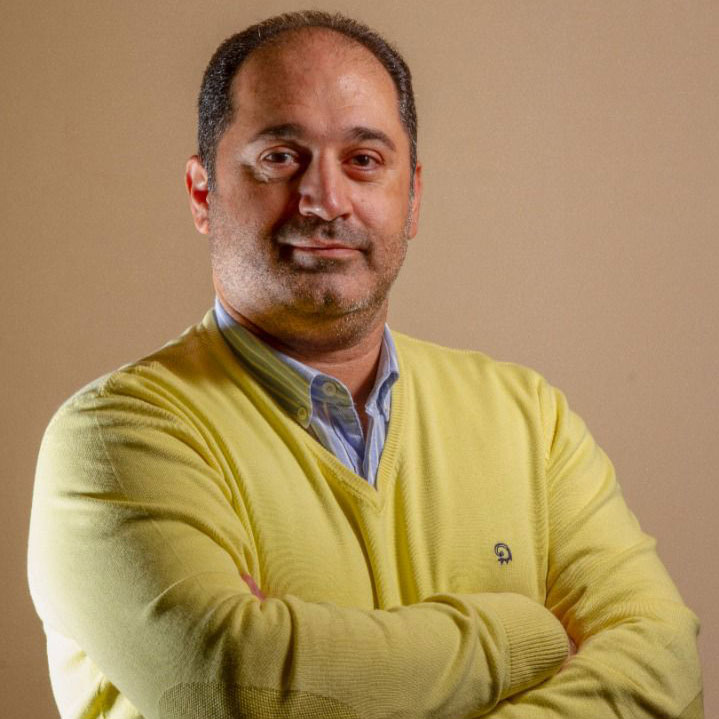 Afshin Chaichi Nosrati
Regional Director for Iran
Afshin Chaichi is the CEO, life & executive coach of the CYFCo.. He has 16 years of experience in the petrochemical, civil, food, medical and pharmaceutical industries. Besides, he has had studies on coaching for over 9 years and held more than 800 hours of coaching sessions. He has mainly adopted an existential approach to coaching.
Afshin Chaichi has already translated the books "How to Create a Coaching Culture: A Practical Introduction", "Best Self: Be You, Only Better" and "The 5 Second Rule" and currently has 7 forthcoming volumes of books concerning well-being, instructional coaching, divorce coaching, sales coaching, coaching with an existential approach, and the latest novel by Dr. Irvin Yalom entitled "A Matter of Death and Life".
Afshin's interest in research has provided his worldwide access to valuable and credible sources and experts in the coaching industry.
He spares no pains to pave the way for creating a borderless world and global families based on human interactions by providing individual and organizational coaching applicants with up-to-date knowledge and high-quality services.
Pieter Gruenbaum
Regional Director for South Africa, Namibia & Botswana
I am the luckiest guy, because you are reading my bio. Thanks for that.
I was born in the Free State in a small mining town, called Welkom, in South Africa, where I also grew up. The last 3 years of schooling we were living in a small Karoo town called Colesberg, where my parents had a Cafe/Diner/Guest House. I always enjoyed helping out and mingle with customers. At the age of 18 I joined the Army (it was a 2-year compulsory service) and returned to my town of birth to start a career in mining, as Welkom was founded in the 1940's, because of gold. I eventually left the mining industry to pursue a career in Banking/Financing, where I was a lot more comfortable, and enjoying working with people.
We later moved down to the Southern Cape Coast, where we stayed until I got transferred to Mpumalanga.
My coaching career started in 2017, when my position was made redundant and I had to look for a new career. I bought the ActionCOACH franchise and became a business coach. Always being intrigued by the human side, I in the beginning of 2021, started the MGSCC certification and got certified in August 2021.
I am married to Sandra for nearly 37 years and we have two boys with families of their own now. Yes, we have 3 grandchildren. 2 boys and a girl. What a delight!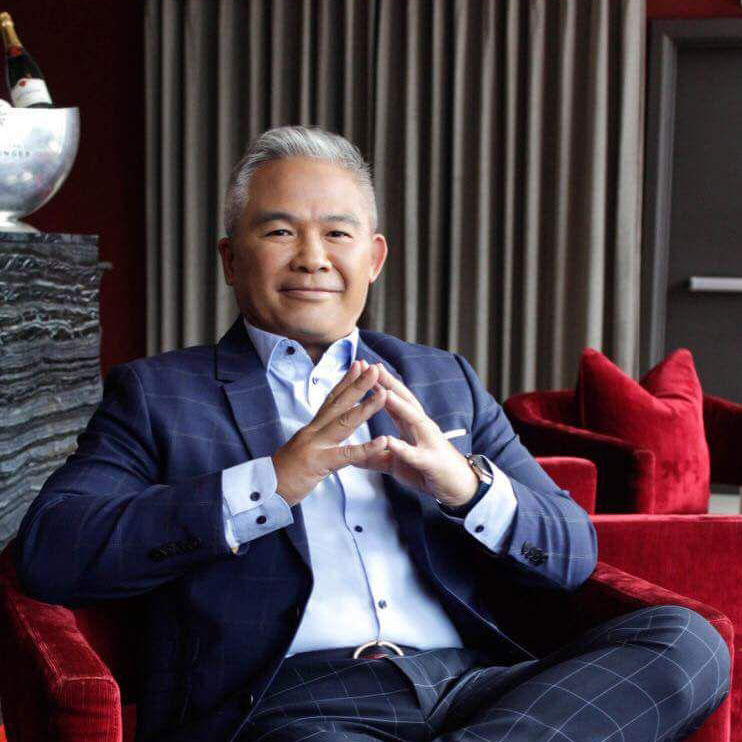 Vincent Reyes
Regional Director for Philippines & Indonesia
Vincent "Chot" Reyes is an experienced CEO – Coach, Executive, Owner. The man responsible for making 'PUSO' (HEART) the national battlecry, the former Head Coach of Gilas Pilipinas, led the country's national team to its first Basketball World Cup stint in 40 years in 2014.
But there is more to Chot than just being a basketball coach.
Chot Reyes is a Certified Global Leadership Coach, Certified European Mentors and Coaches Council (EMCC) Team Coach, Certified 6 Team Conditions Master Practitioner, Certified SCRUM, AGILE Management & Professional Agile Marketing Coach, and Certified Marshall Goldsmith Executive & TEAM Coach. He is the former President and CEO of TV5 Network, Inc. He is an experienced turn-around leader with a demonstrated track record of successful change management..
Skilled in Executive and Corporate TEAM Coaching, Strategy and Execution, Public Speaking, Agile Coaching and Marketing, Brand-Building, Culture Transformation and Future-fit Leadership Development. Chot Reyes is now back as Head Coach of the Philippine Basketball Association (PBA) Tropang Giga, while still actively expanding his practice as Founding CEO of coachcom.inc, his business and executive coaching company, and growing Toni&Guy Philippines, the master franchisee of Toni&Guy UK, where he sits as Chairman of the Board and President.
Chot Reyes coached at every level of basketball for 30 years, winning 5 PBA "Coach-of-the-Year" awards and being named as Spin.ph "Sportsman of the Year" in 2013 and one of People Asia's 2013 "People of the Year". An accomplished public speaker, he is highly sought after in the corporate speaking circuit, receiving the 2014 CEO (Communication Excellence in Organizations) EXCEL Award by the International Association of Business Communicators (IABC Phils).